About Mahjong Solitaire
Mahjong Solitaire has become one of the most popular games in the world because of its simple rules and engaging game play. Mahjong Solitaire is the single player version of Chinese Mahjong (which is commonly played by 4 players). In the solitaire version, your goal is to remove every tile by matching pairs of identical Mahjong tiles.
This solitaire matching game is also known as Taipei Mahjong, Shanghai Mah-Jong, Mahjongg Trails, Chinese Mahjong, Shisen-Sho, Kyodai, but all with the classic game play where you match identical pairs of free Mahjong tiles.
Mahjong Rules and How to Play Mahjong
Your goal is to remove every tile by matching pairs of identical tiles. You can however only match "free" tiles. A tile is "free" when there are no tiles on top of it. In addition, either its left or right side needs to be open. Basically, the tile needs to be able to slide out without anything blocking it on a side or on top.
In the image below, the dark tile is locked, and cannot be matched yet while the other 5 tiles are free: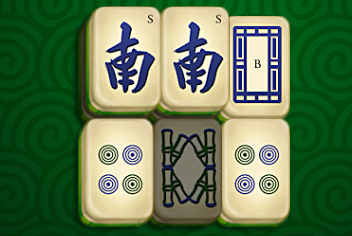 After matching a pair of tiles, tiles that were "locked" down by that pair will be opened up and become free, allowing you to match new tiles. Notice below, after matching the two tiles on each of its sides, the locked tile has become free: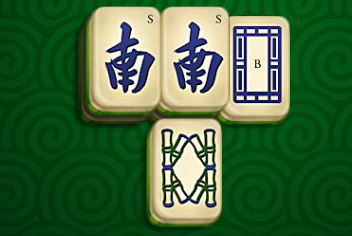 You complete the game once you have matched every tile on the board, trying to avoid getting to a situation where there are no matches available. If that happens, the game is over.
Mahjong Tips & Tricks
If you want to learn some tips and tricks on how to play Mahjong, check out
Mahjong Tips & Tricks
.
Where to Play Mahjong Solitaire
Mahjong Solitaire is available on most platforms: PC, Mac, Linux, iPhone, iPad, Android, Google Play Store, Windows Phone, Windows Store, Amazon Appstore, Nook Apps, Blackberry and more! You can also play
Mahjong Solitaire Online
at Facebook.